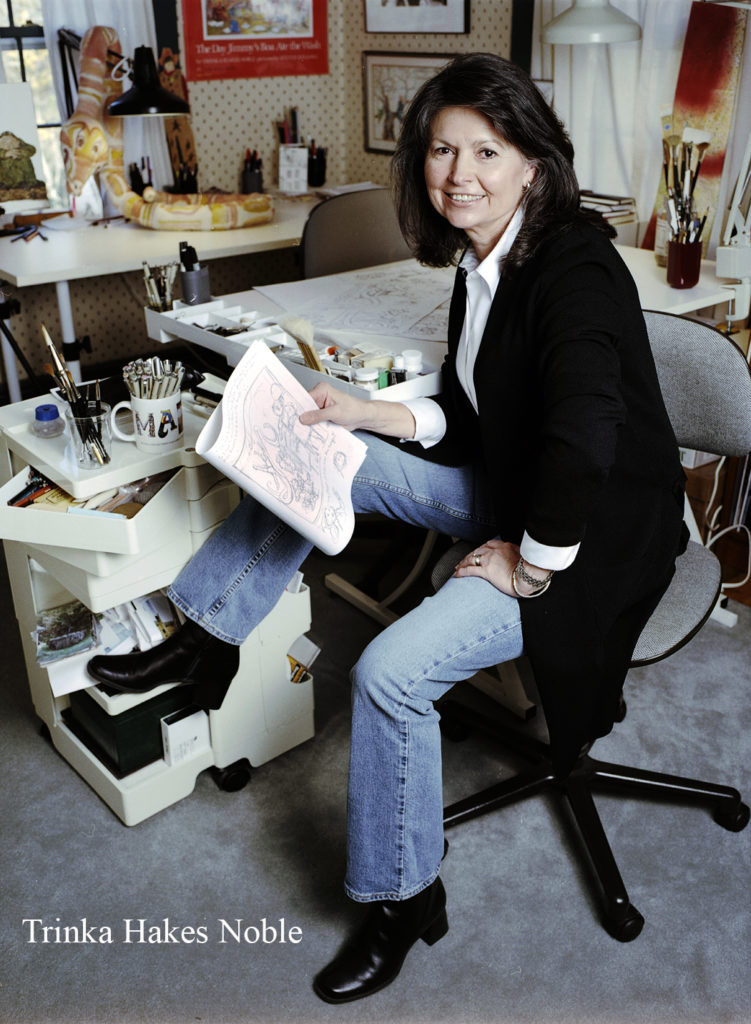 Welcome to my website! I'm Trinka Hakes Noble, author and illustrator of children's books, but you can call me Trinka.  I love writing and drawing in my New Jersey studio, and have published 33 books over my long career, including several reading books.  I've also traveled all over the United States, visiting schools, libraries and universities.
The four Jimmy's Boa books, illustrated by Steven Kellogg, are lots of fun.  They have been featured on PBS's Reading Rainbow and published in seven different languages, so lots of kids all over the world are reading Jimmy's Boa!
If you like history, check out The Scarlet Stockings Spy, The Last Brother, American Adventures – The Battles and the newest title, Rettie and the Ragamuffin Parade.   There are legends to read too, the newest ones are The Legend of the Jersey Devil and The Legend of Sea Glass.
In The New Jersey Reader and The Pennsylvania Reader, you will learn all about these states.  And for the very young, there are two board books, Little New Jersey and Little Pennsylvania.
If you click on Books, you will see the covers of all these books plus many more.  Don't forget to visit my Bio page to learn how I grew up on a small farm in Michigan and why I became a children's book writer, storyteller and illustrator.
Have fun visiting my website!