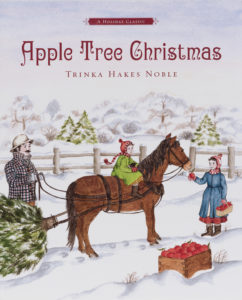 APPLE TREE CHRISTMAS
Written and Illustrated by
Trinka Hakes Noble
Sleeping Bear Press, 2005
ISBN 1-58536-270-0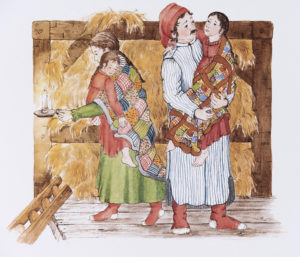 Katrina loved the old apple tree. One special branch was Katrina's own spot to sit and sketch to her heart's content. She pretended it was her studio. But just before Christmas, a bitter ice storm takes down the lovely old tree, and along with it, Katrina's special place to draw and create. How could she be an artist without her cherished apple tree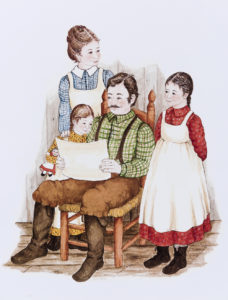 studio?
Trinka grew up on a small farm in rural southern Michigan. "So much of Apple Tree Christmas – the vine swing, the old apple tree, Mrs. Wooly, the drawing board, and the little girl who dreams of becoming an artist – is from my cherished Michigan childhood."
Ever since its first publication in 1984, Apple Tree Christmas has touched thousands of readers young and old with its simple heartfelt message.
Now in this handsome, classic edition, Trinka's holiday remembrance reminds us once again of the strength of family ties and the boundless roots of love.
• Junior Literary Guild Selection
• Child Study Association Book of the Year
• Featured in Cricket Magazine
• Included in The Golden Books Treasury of Christmas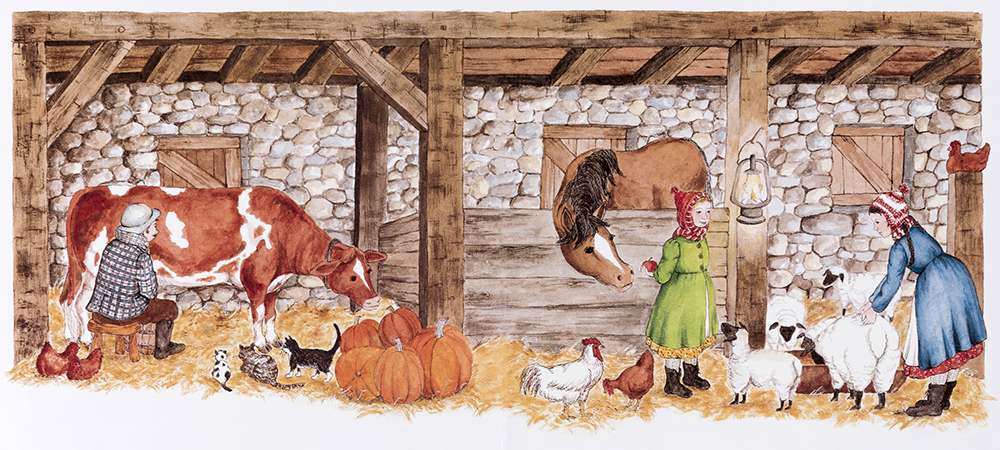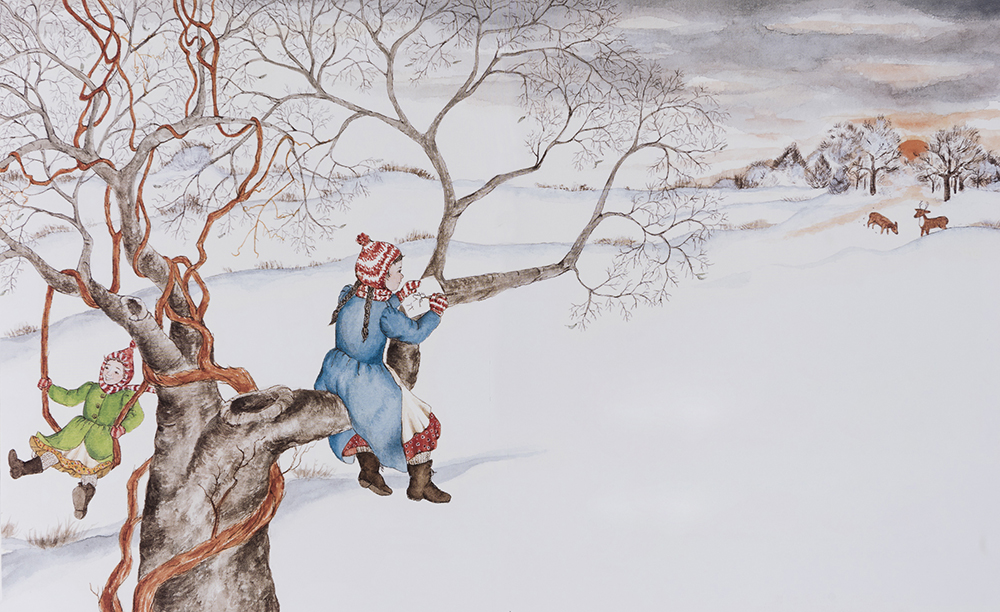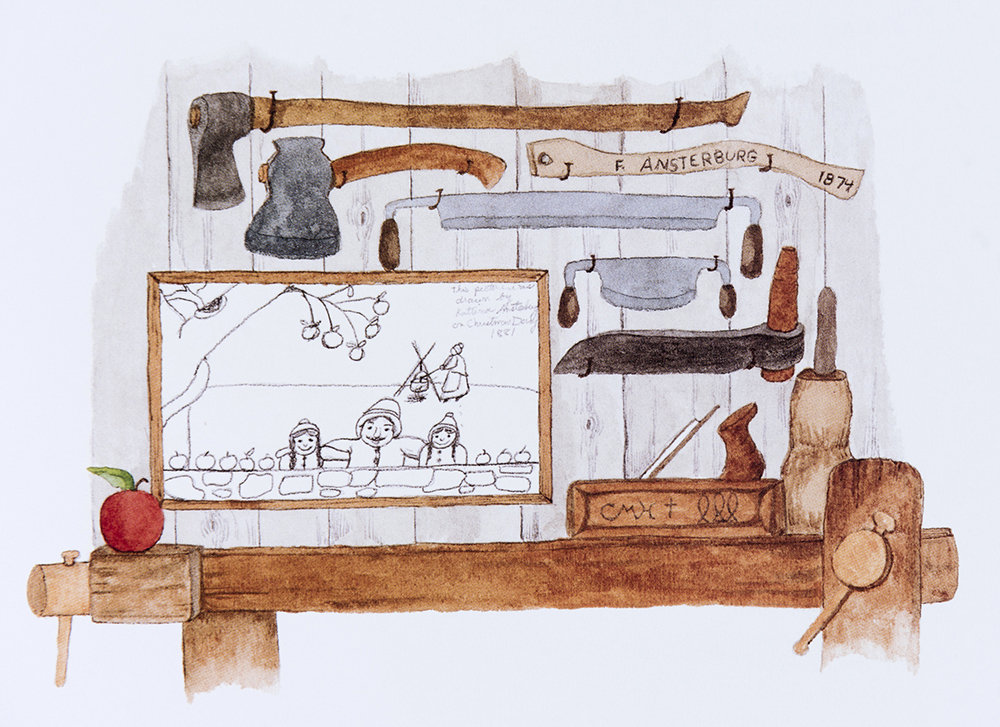 Available at Amazon.com, BarnesandNoble.com and your local independent bookstore.