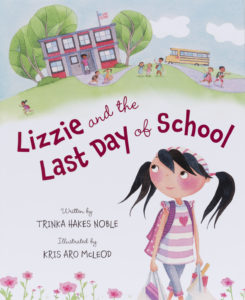 LIZZIE AND THE LAST DAY OF SCHOOL
Written by Trinka Hakes Noble
Illustrated by Kris Aro McLeod
Sleeping Bear Press, 2015
ISBN: 978-1-58536-895-2
Lizzie loves school.  She loves it almost more than anything.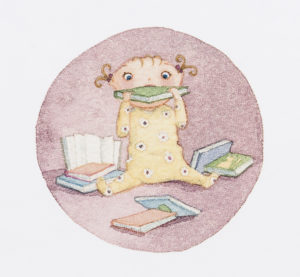 When the time comes for Lizzie to start first grade, she can't wait.
"It's your first year of school," her parents tell her.  And Miss Giggliano, the first grade teacher, tells her class to make this the best year of school ever.
Yippee! thinks Lizzie–a whole year of school!
And what a year it is! But all great things must come to an end.  When the last day of school arrives, Lizzie is dismayed.  It was supposed to be a whole year!  But good news soon arrives and Lizzie, along with Miss G., finds herself in a different classroom and eager to learn!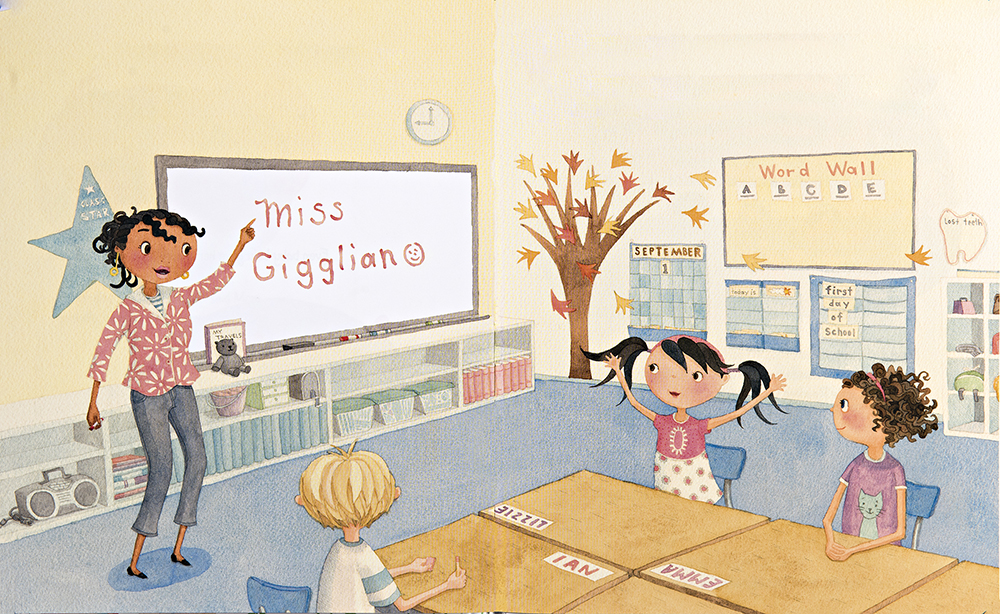 "A girl's love of school is more than evident in this latest from Noble.  McLeod's round-headed, rosy-cheeked characters share their every emotion, especially Lizzie and Miss G. on the final day. …Lizzie's joy in school is infectious. (Picture book. 5-7)." – Kirkus Review, January 2015
"Noble tells a good story, bolstered with details that make Lizzie's thoughts and emotions believable.  When Lizzie returns to school to hug Miss G. good-bye is unexpectedly poignant.  McLeod's colorful artwork illustrates the settings, the characters, and their activities with finesse.  An appealing picture book for reading aloud." – Booklist, February 2015
"An engaging selection for those eager to learn students."  –  School Library Journal, March 2015
"This book is perfect for those who love school and hate to see it end!" –  San Francisco Book Review, March 2015
"An excellent addition to public and elementary school picture book collections." –  Children's Bookwatch, April 2015
"Great lessons to be learned from this book about developing a love of learning." –   Homeschooling, www.thesimplemoms.com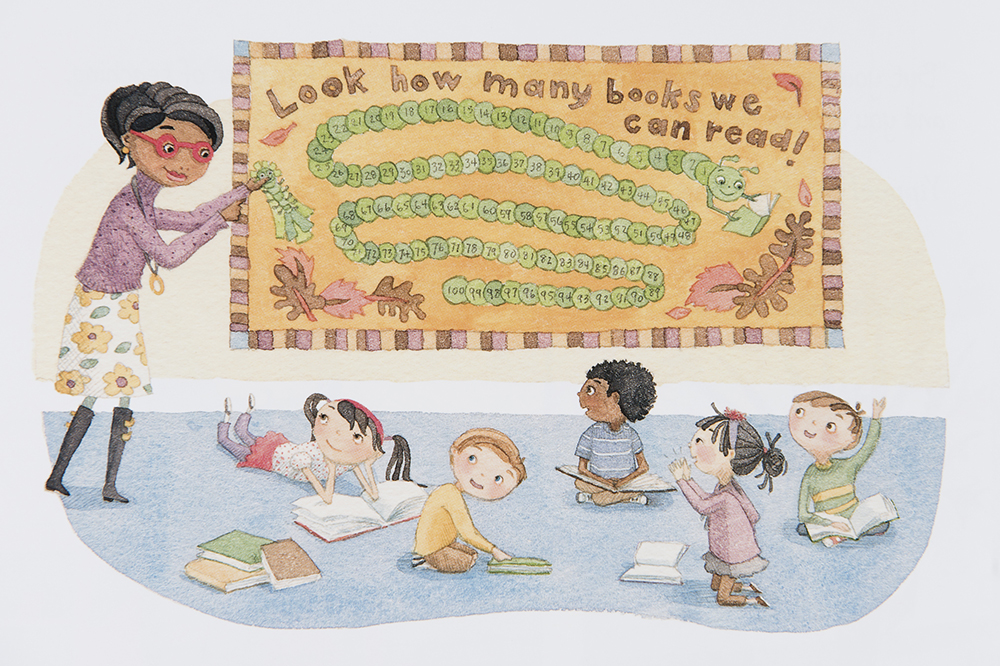 Available at Amazon.com, BarnesandNoble.com and your local independent bookstore.