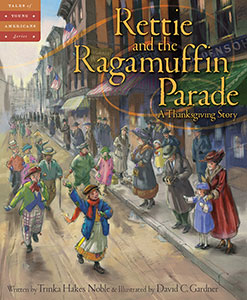 Rettie and the Ragamuffin Parade
Written by Trinka Hakes Noble
Illustrated by David C. Gardner
Sleeping Bear Press, September 2017
ISBN-13: 978-1-58536-960-7
In 1918, a deadly influenza pandemic was sweeping across America.  It ravaged families, leaving thousands of children orphaned.
But in the tenement apartments of New York City's Lower East Side,  one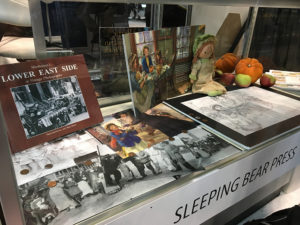 young girl is determined to keep her family safe.  When her mother becomes sick, Loretta "Rettie" Stanowski does all the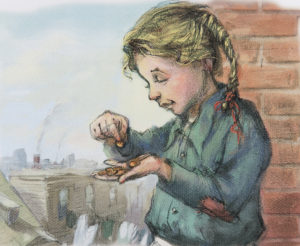 cleaning, washing, shopping, and cooking for her family.  To earn money, she cleans the apartment building's halls, stairways 
and stoop, and washes rags for the ragpicker.  But Rettie is anxiously waiting for the Thanksgiving Day Ragamuffin Parade and penny scramble.  When children held out their hands and asked, "Have you anything for Thanksgiving?", fancy uptown people would give them a penny.  Rettie was hoping to get lots of pennies. She wanted to buy something special for their Thanksgiving dinner.
But with the influenza outbreak, quarantines are ordered and large gatherings banned.  Rettie was worried.  Would the Ragamuffin Parade be cancelled too?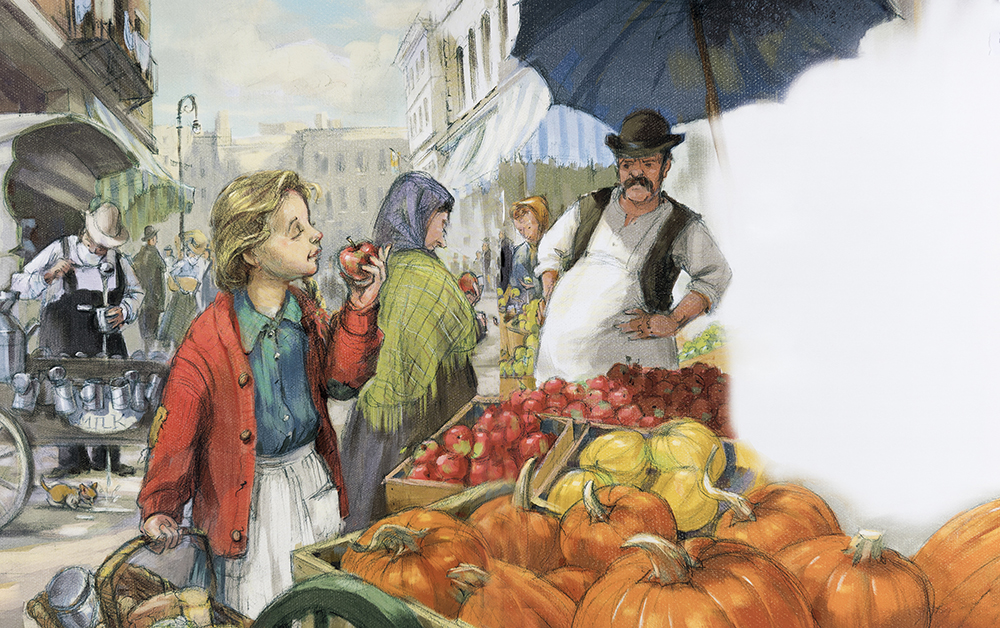 "Noble's tale of parades and tenement life positively brims to overflowing with good cheer, culminating on Thanksgiving Day 1918. Gardner's full-color illustrations depict a bustling community where good spirits overcome bad happenings.  All ends well in this parade filled with good spirits and optimism." – Kirkus Review, July 2017
"Vivid art work and a descriptive narrative re-create a vibrant 1918 New York City populated by immigrants struggling to survive an influenza pandemic at the tail end of World War I.  VERDICT An excellent historical fiction picture book for older readers interested in U.S. history or Thanksgiving celebrations, this is a timely selection as this year marks the U.S.'s centennial commemoration of World War I." – School Library Journal, September 2017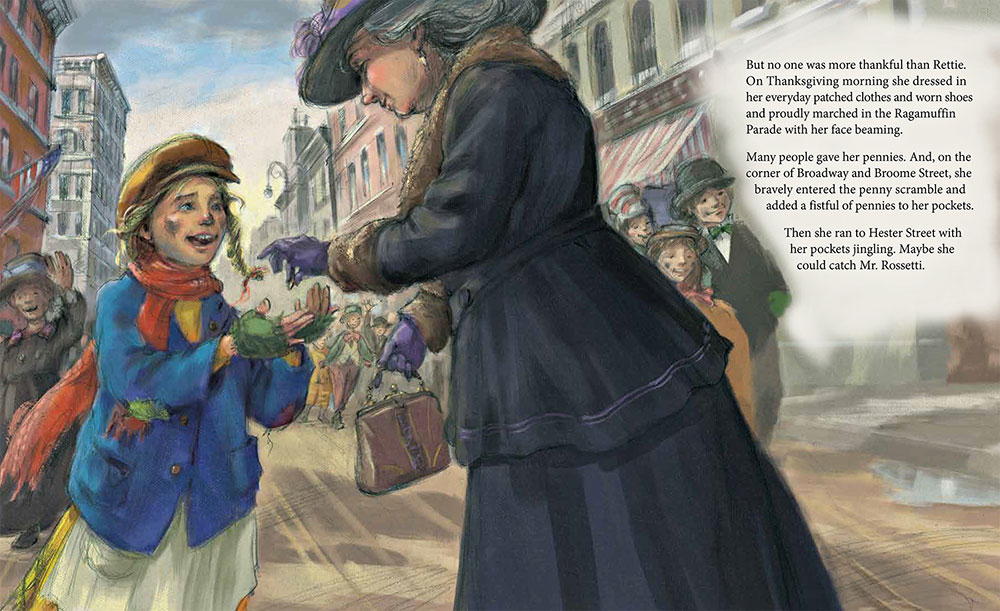 Available at Amazon.com, BarnesandNoble.com and your local independent bookstore.