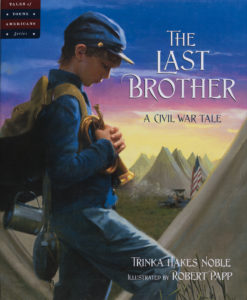 THE LAST BROTHER: A CIVIL WAR TALE
Written by Trinka Hakes Noble
Illustrated by Robert Papp
Sleeping Bear Press 2006 ISBN 1-58536-253-0
Gettysburg, July 1863: Union and Confederate troops arrive, ready to face off. The stage is set for what becomes one of the pivotal battles of the Civil War.
Though he's only eleven years old, Gabe is a bugler in the Union Army. There are over 60 battle calls for him to learn. But even more important to Gabe is watching over his older brother Davy, who is in the thick of the battle. Davy is Gabe's last brother. But then Gabe meets Orlee, a young Confederate bugler. Now things aren't so clear. Does one have to choose between service to country, to kin, or even to a new friend?
"This book held me spellbound. The story and paintings are a match made in publisher's heaven." – Frank Hodge – Hodge Podge Boo
"Story resonatesks with courage and fear, love and loyalty. Will spark discussion about the Civil War and how people can be friends even if they have different beliefs." – School Library Journal 
"A good choice to add to your children's library shelf." – The Old Schoolhouse 
• Louisiana Young Readers' Choice Award Nominee 2009
• Pennsylvania Young Reader's Choice Award Nominee  2008-2009
• Missouri Show Me Readers Award – Preliminary Nominee 2008-2009
• South Carolina Young Reader's Award Nominee 2008
• NYSRA Charlotte Award Committee Selected Reading List 2008
• IPPY Award Bronze 2007
• Pennsylvania Library Association – Carol Field Award – Honor Book 2007
• Storytelling Magazine 2007 Honor Award (featured in May/June issue)
• A Scholastic Book Club Selection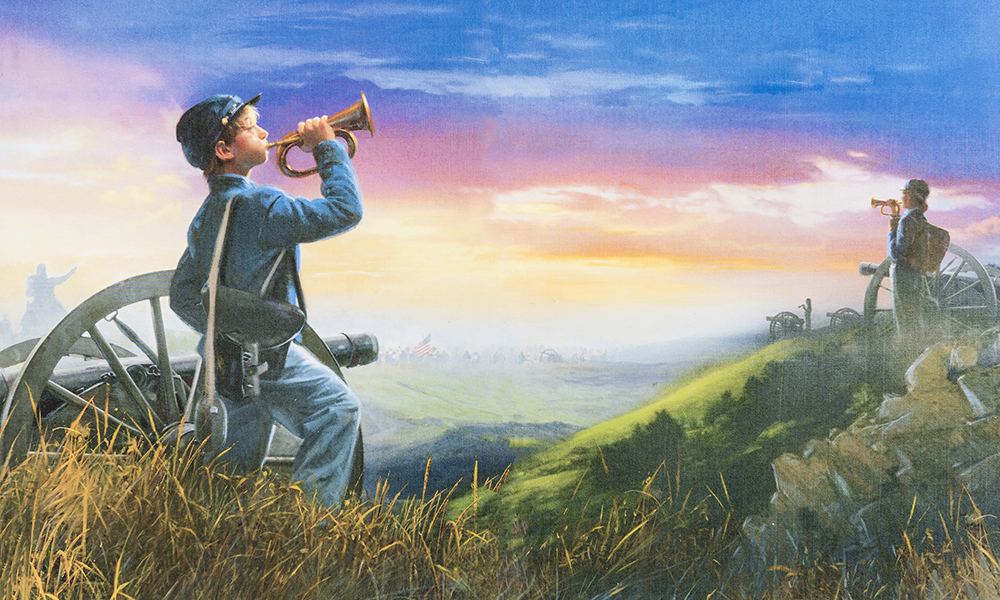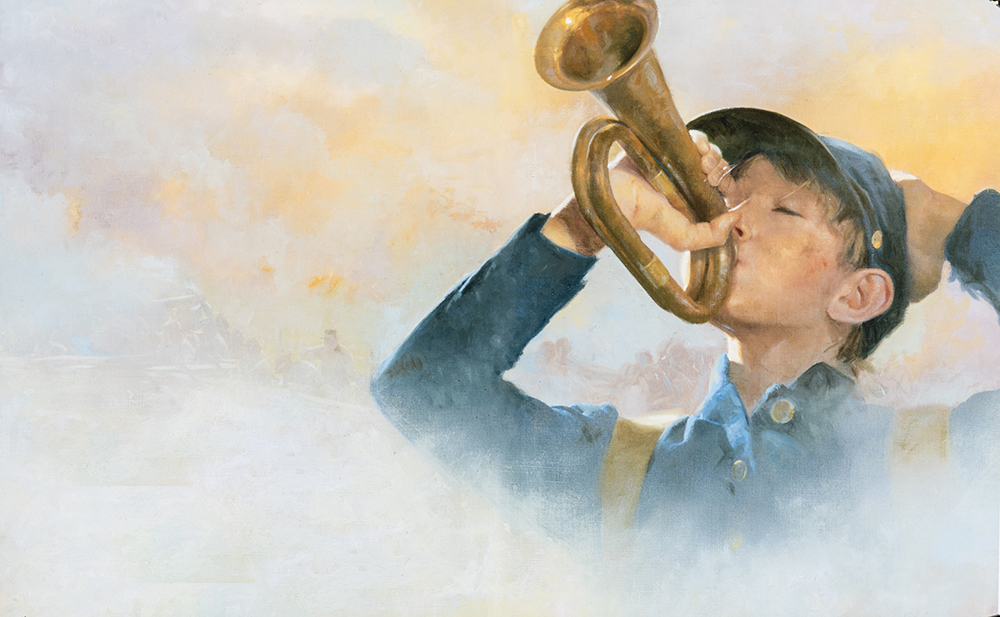 Available at Amazon.com, BarnesandNoble.com and your local independent bookstore.