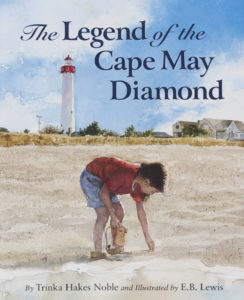 THE LEGEND OF THE CAPE MAY DIAMOND
Written by Trinka Hakes Noble
Illustrated by E. B. Lewis
Sleeping Bear Press, 2007, ISBN 978-1-58536-279-0
At the southernmost tip of New Jersey is Cape May and its sparkling sandy beaches. Formed by melting glaciers thousands of years ago, the Delaware River flows from its headwaters to spill into the Delaware Bay. For thousands of years, fragments of quartz rock have ridden the river, plucked from the mountains lining its banks, and dazzling like gemstones when tossed onto Cape May's sandy shores. These "diamonds" link the state's past and present. Delving into the natural beauty of New Jersey's famous coastline, Trinka has crafted a wondrous tale explaining the origin of the Cape May Diamond.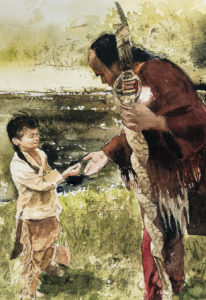 "Perfect choice to enjoy at the Shore." – The Star-Ledger
"Eye candy tome to dress up any coffee table, and serve as pirate's treasure for generations of beachcombers. Ahoy!"  – Philadelphia Magazine
"Whether you're on a road trip, or spending a day at the Jersey shore, The Legend of the Cape May Diamond will inspire kids (and parents) to make the most of every vacation day." – New Jersey Family Magazine
"The Legend of the Cape May Diamond is for anyone who's ever picked up a pebble wondering, 'Where did this come from?"' It's the story of small stones that wash up on the shores of Cape May looking very much like 'diamonds', and the story of the Lenape Indians, who were concerned with the future of the earth and mankind." – New Jersey Lifestyle Magazine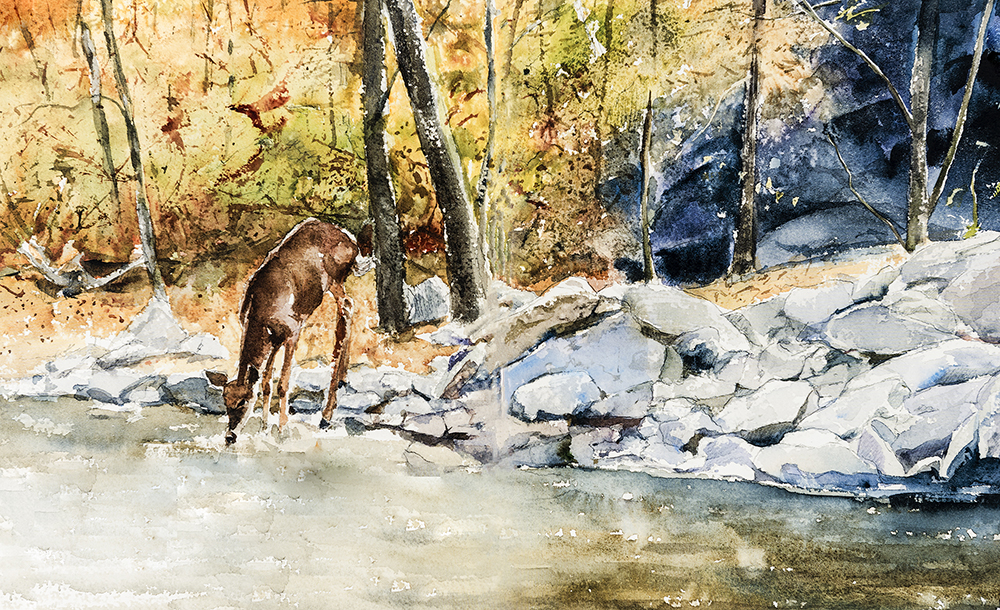 • Delaware Diamond State Award Nominee 2008-2009 and Keystone to Reading  Book Award List 2008-2009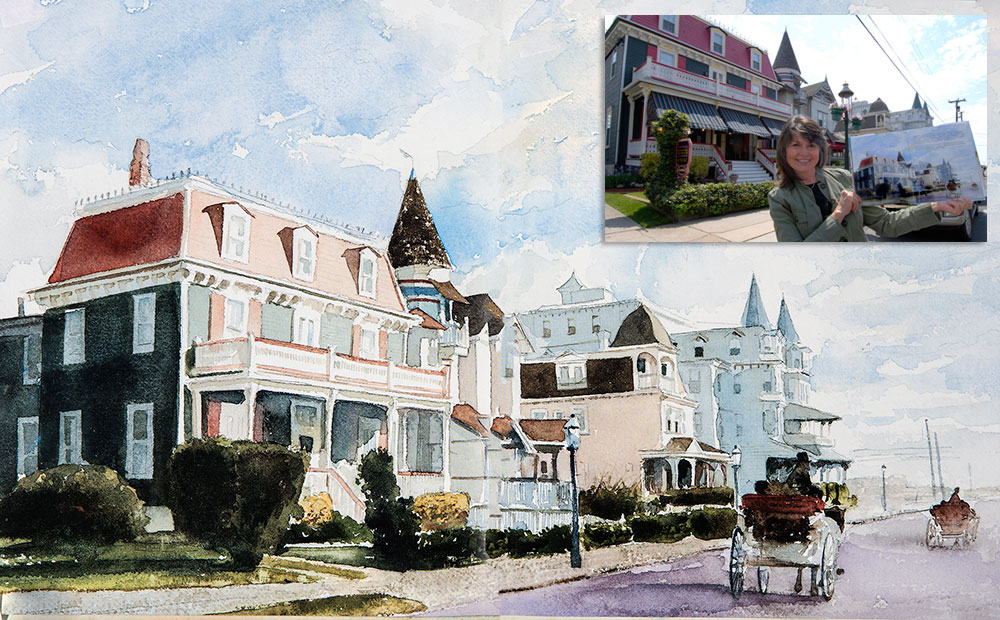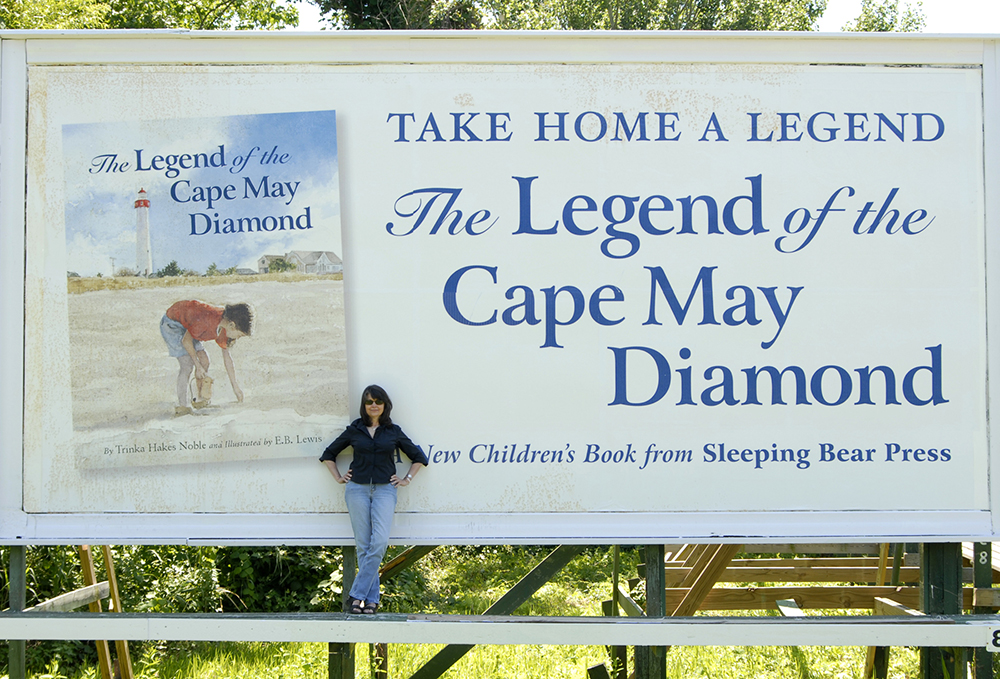 Available at Amazon.com, BarnesandNoble.com and your local independent bookstore.