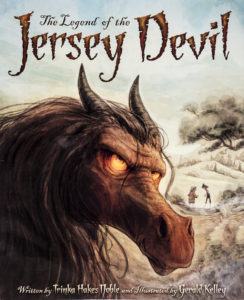 THE LEGEND OF THE JERSEY DEVIL
Written by Trinka Hakes Noble
Illustrated by Gerald Kelley
Sleeping Bear Press, August 2013
ISBN-13: 978-1-58536-837-2
The Pine Barrens in New Jersey has long been a place of mystery, with its dark pine groves, black swamps, and dank bogs.  Reputed to be haunted, it's an unsettling place. But of all the mysterious happenings and sights in the Pine Barrens, none are as intriguing as the Jersey Devil!  Since its first sighting in 1735, local lore has it that a "devil-like" creature with the boney head of a horse, the wings of a bat, and the hooves of a goat has caused all manner of trouble. Trinka weaves a spellbinding tale of the origins of the Jersey Devil. Illustrations by Gerald Kelley bring the tale to spooky life.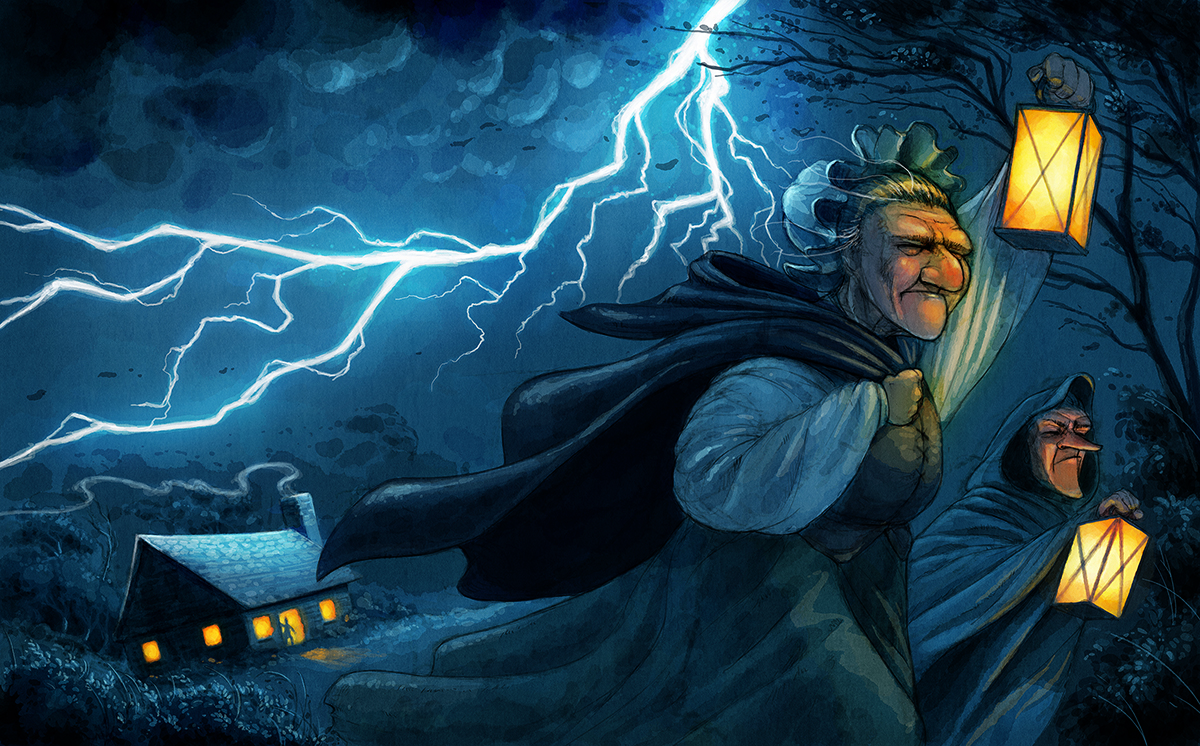 "A delightfully spooky picture book rendering of the famed Jersey Devil legend. Suspenseful, with captivating illustrations.  (Picture book/folktale. 6-10)" – Kirkus Review, June 2013
"…few of the Jersey Devil origin stories are as delectable as this one. Much like the story of Sleepy Hollow, the folktale's plotlessness contributes to its authenticity and spookiness. Kelley's scarily exaggerated, under lit, and perpetually frightened villagers make nicely fearful foes for our fire-breathing beast. Ideal for Halloween."  – Booklist, July 2013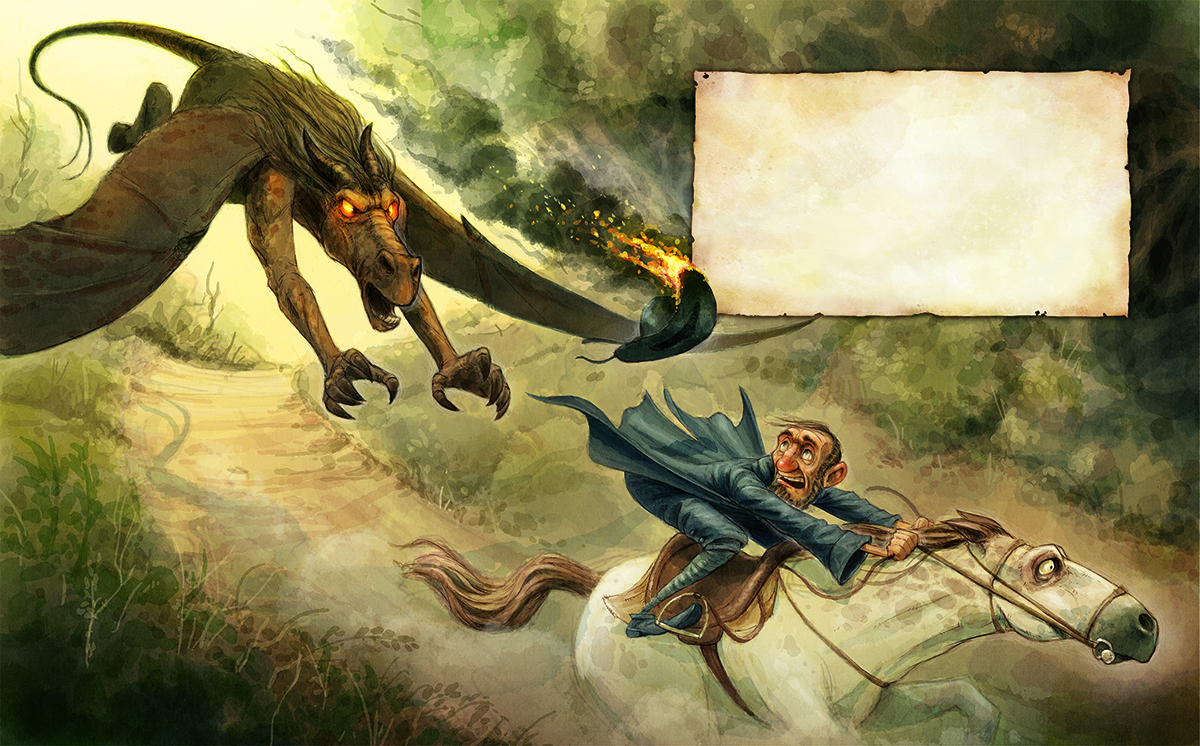 New York State Reading Association Charlotte Award Nominee – 2016
Available at Amazon.com, BarnesandNoble.com and your local independent bookstore.