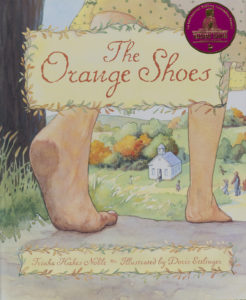 THE ORANGE SHOES
Written by Trinka Hakes Noble
Illustrated by Doris Ettlinger
Sleeping Bear Press August 2007
ISBN-13:978-1-58536-277-6
Delly Porter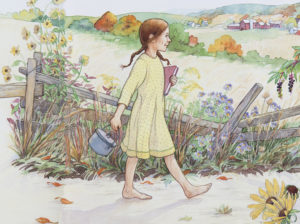 needs new shoes, but doesn't mind because she loves the soft, silky feel of the dirt road beneath her bare feet. She's a good artist, too, even if she has to make her own art supplies. And she loves her teacher, Miss Violet.
 Life only looks brighter when Miss Violet announces the school will have a Shoebox Social to raise funds for new art materials. But when what should be a festive occasion is threatened by prejudice and cruelty, Delly finds out that one must stay true to oneself to successfully navigate life's joys and sorrows.
From Trinka Hakes Noble comes the story of a young girl who learns the most precious things in life are not measured in dollars and cents but by the warmth of one's heart.  And that truth, beauty, and love are in the eye of the beholder.
"In stark contrast to the runaway commercialism of today's Halloween, The Orange Shoes offers readers an old-fashioned story about poverty, creativity and determination. The refreshing, realistic watercolor and pencil paintings match the setting and poignant theme of this powerful story." – The Chicago Sun-Times

"This warm, heartfelt story is suited for sharing aloud with children. A poignant offering." – School Library Journal, September 2007
"Ettlinger's colored-pencil-and-watercolor illustrations are warm, lush and full of detail, evoking the period and simplicity of a small country community." – Kirkus Review, August 2007
"Adella's story touched my heart. The Orange Shoes will be used by teachers and Library Media Specialists to promote discussion and understanding of bullying." – Maureen Stryker, Library Media Specialist of the Year-New Jersey 2006
• Delaware Diamond State Award Nominee 2009-2010

• New York State Charlotte Primary Book Award Nominee 2010
• Arkansas Diamond Primary Book Award Nominee 2009-2010
• Indiana Hoosier State Book Award Nominee 2009-2010
• Missouri Show Me Readers Award Nominee 2009-2010
• Nebraska Golden Sower Award Nominee 2009-2010
• Tennessee Volunteer State Book Award Nominee 2009-2010
• International Reading Association Teacher's Choice Award 2008
• Best Books of the Year 2008, The Children's Book Council of Bank Street College
• Nominated for the prestigious Jefferson Cup Award 2008
• BookSense Children's Picks List 2007-2008
• National Parenting Publications (NAPPA) Honors Award 2007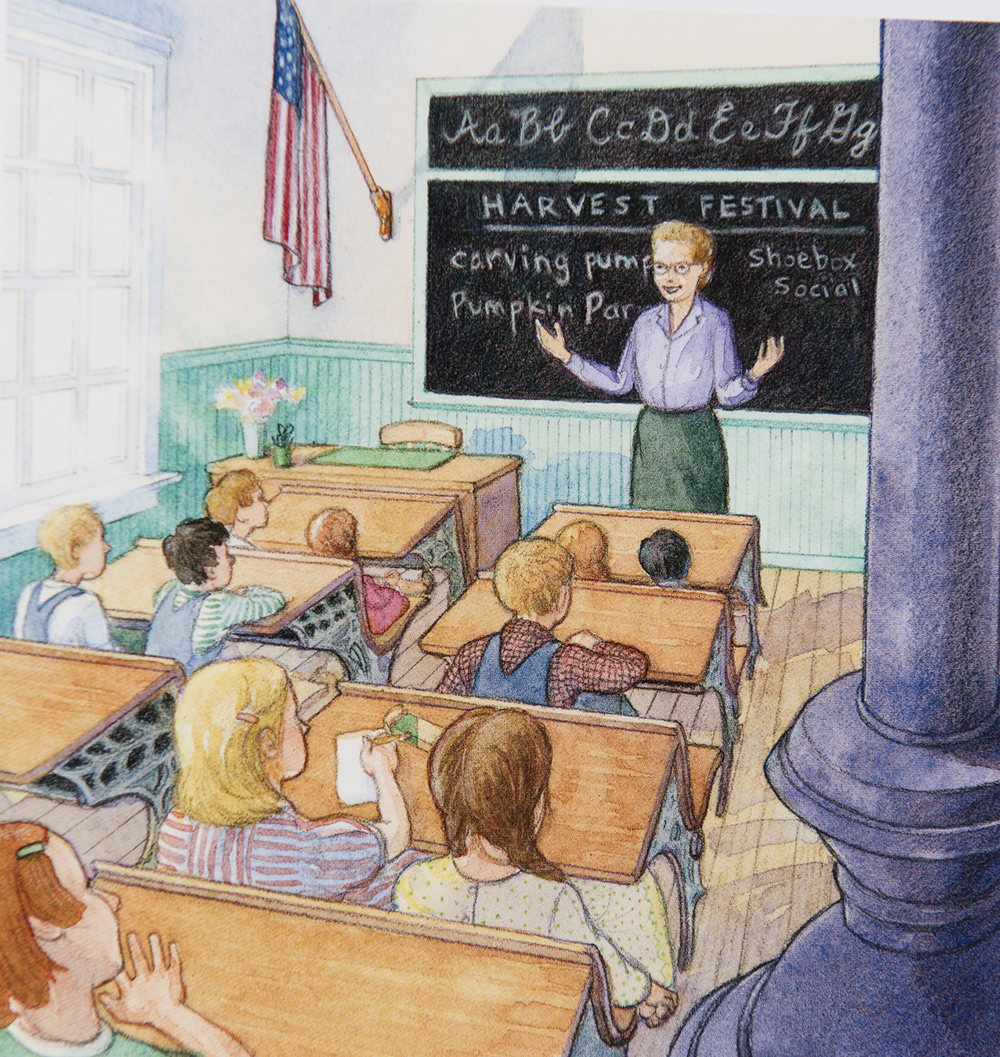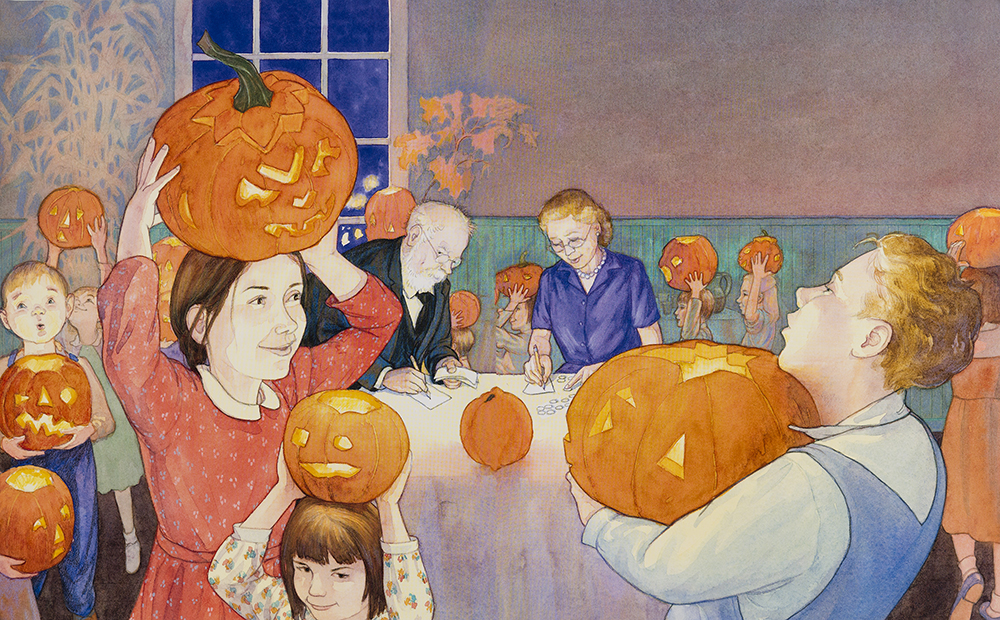 Available at Amazon.com, BarnesandNoble.com and your local independent bookstore.