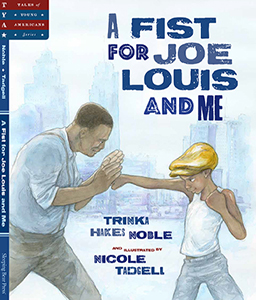 A FIST FOR JOE LOUIS AND ME
Written by Trinka Hakes Noble
Illustrated by Nicole Tadgell
Sleeping Bear Press, August 2019
ISBN-13: 978-1-53411-016-8
Gordy and his family live in Detroit, Michigan, the heart of the United States automobile industry.  Every Friday night after coming home from work at one of the plants, Gordy's father teaches him how to box.  Their hero is the famous American boxer Joe Louis, who grew up in Detroit.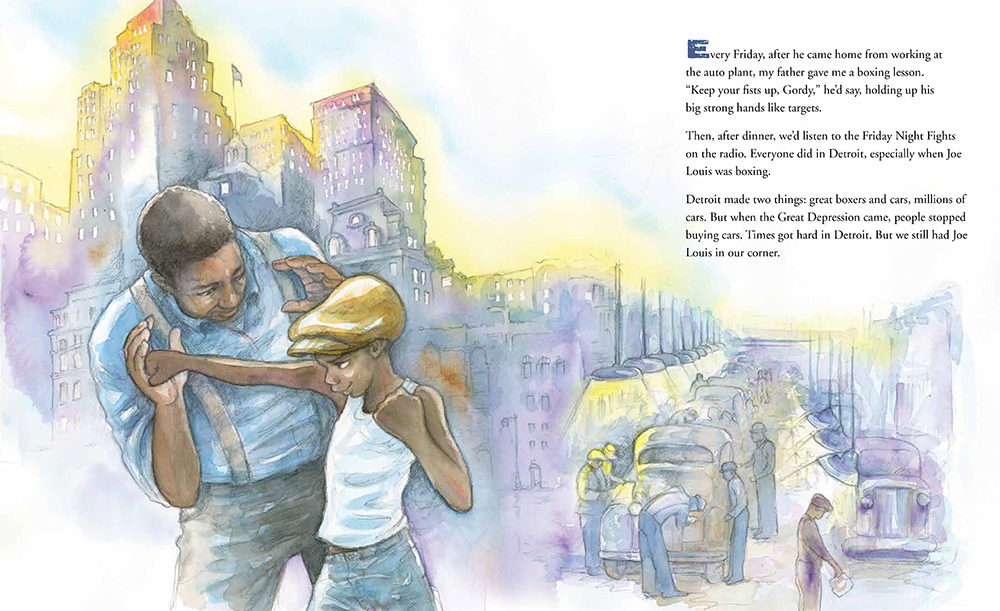 Available for pre-order at Amazon.com and BarnesandNoble.com.