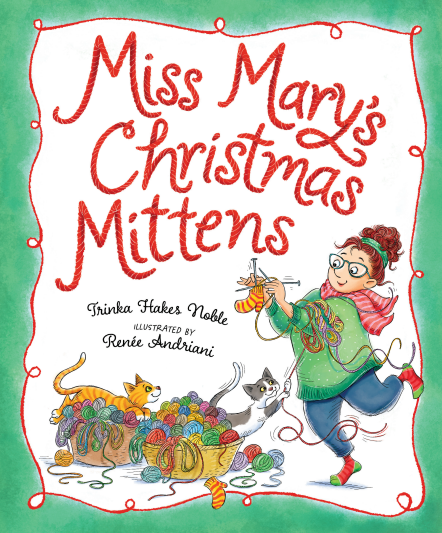 Miss Mary's Christmas Mittens
Written by Trinka Hakes Noble
Illustrated by Renée Andriani
Sleeping Bear Press, August 2022
ISBN-13: 978-1-53411-167-7         
Miss Mary is beloved by her students.  She makes learning fun and easy, and her brightly colored knitwear brings a smile to people's faces.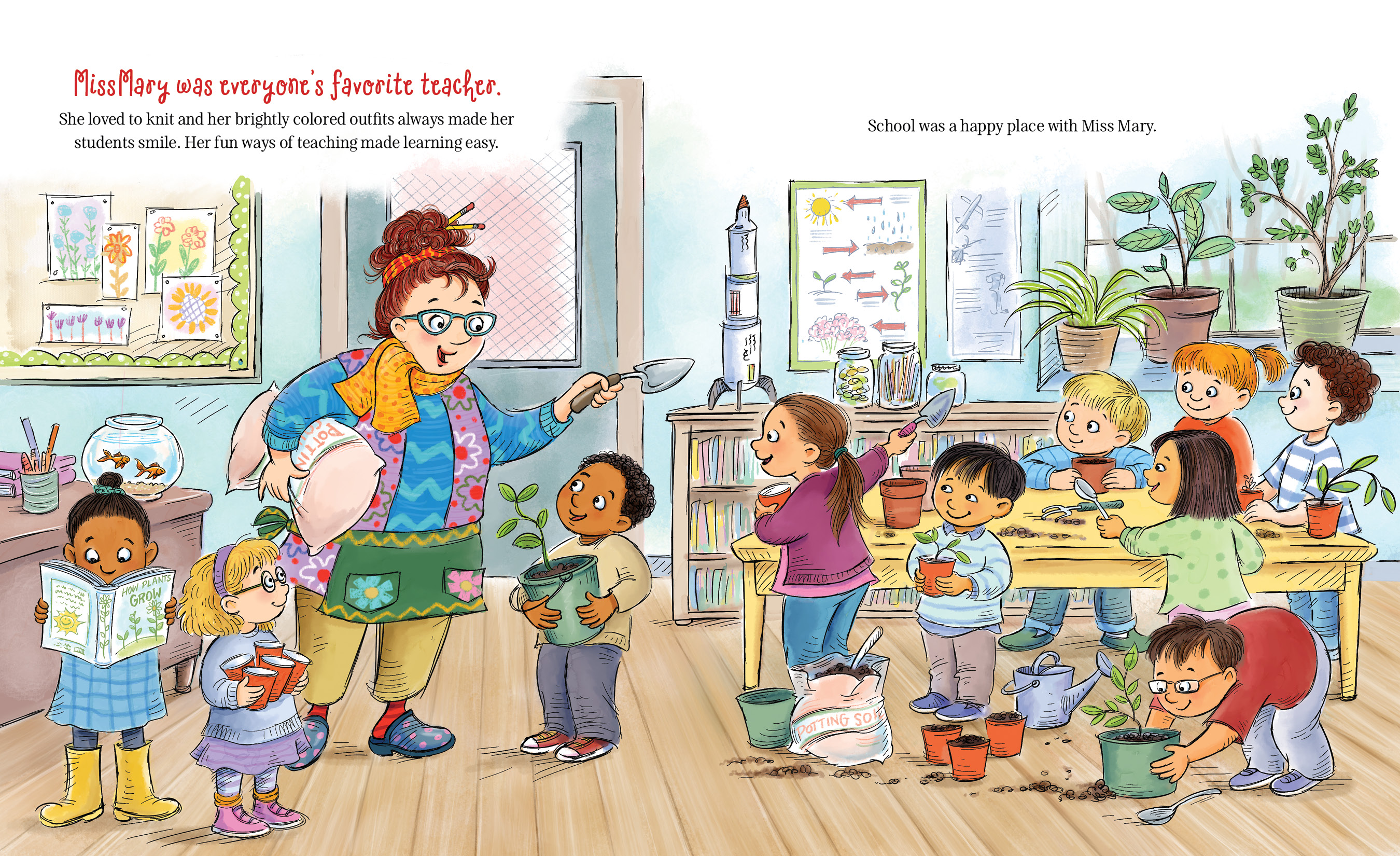 SPACE HOLDER TEXT
SPACE HOLDER TEXT
Walking to school in freshly fallen snow on the last day before the Christmas break, Miss Mary envisions all the fun they will have at recess. But recess isn't fun because the children don't have any mittens. But not to worry, Miss Mary has the answer, a Christmas surprise for her students!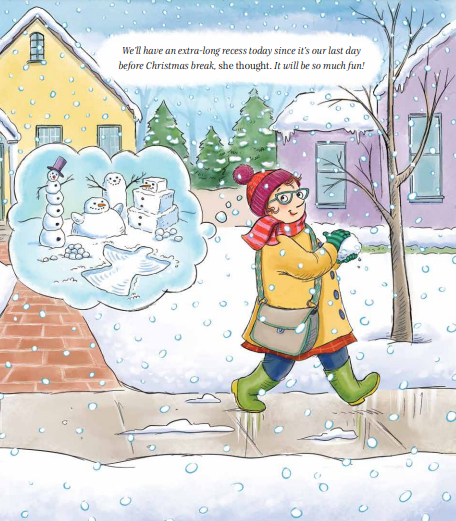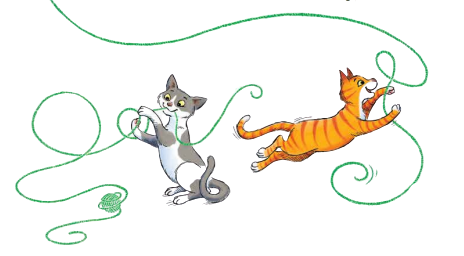 "This charming holiday picture book lovingly captures the essence of those teachers who go above and beyond for their students. VERDICT: A heartwarming Christmas tale that celebrates the love one special teacher shares with her students." - School Library Journal - September/October 2022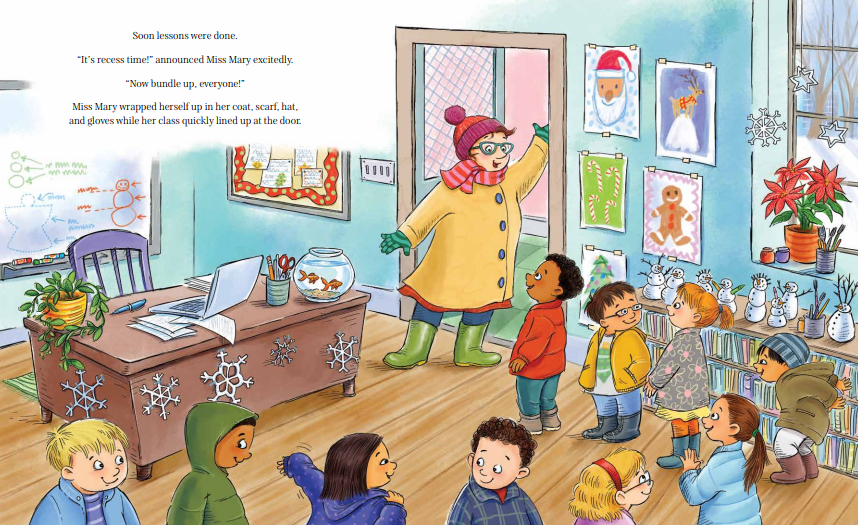 "...images of the teacher tucking into her project fireside - replete with cuppa and kitties - are a knitter's dream." - Publisher's Weekly - September 2022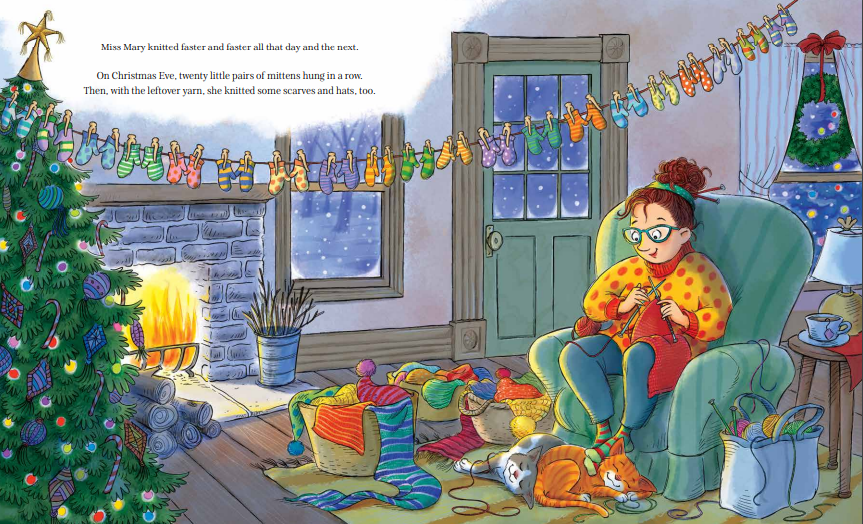 "...the story focuses on the holiday values of giving and gratitude." - Kirkus Review - September 2022