This event has been changed to Dec. 8th
at a new location.
Princeton Friends School
Details to come.
2:00 – 4:00 pm
Come join me for a presentation about The Scarlet Stocking Spy and learn about historical fiction.  I'll be signing books all afternoon.   Come be part of an exciting event for history buffs of all ages.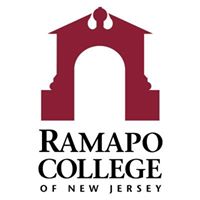 Ramapo College of New Jersey
Mahwah, New Jersey
Guest Lecturer on the Art of the Picture Book
Dr. P. Ard's Lit. Class
Thursday, November 1, 2018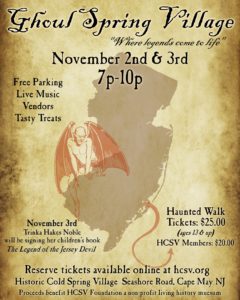 Historic Cold Spring Village-Book Signing and Haunted Walk
Ghoul Night Event-After Dark

Featuring The Legend of the Jersey Devil
Friday, November 2, 2018 and
Saturday, November 3, 2018
7:00 pm – 10:00 pm – Ages 13 and up.
Come join me for a fun, spooky walk through Historic Cold Spring Village down in Cape May, on Seashore Road, off of Rt. 9, and get your copy of The Legend of the Jersey Devil autographed!  Who knows, "you know who" might just show up!!!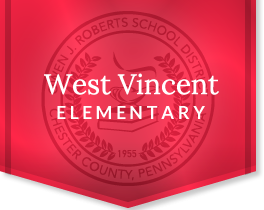 Author's Visit at:
West Vincent Elementary School in Pennsylvania
Wednesday, November 7, 2018
Looking forward to Author's Day at West Vincent Elementary School!  So excited to talk to all grades, including the 6th graders!  It's going to be a great day!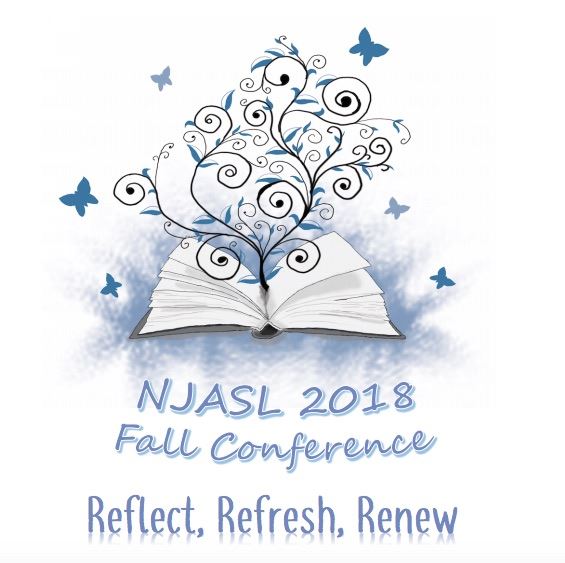 New Jersey Association of School Librarians Conference
Author's Alley
At the Ocean Resort in Long Branch, NJ on the Atlantic Ocean.
December 2, 3, & 4, 2018
Presentation on The Jersey Trackers and the Imagination Tree Mystery on Monday, Dec. 3 from 11:15 – 12:15
I LOVE this conference!  Stop by my table in Author's Alley to chat, discuss author's visits, get a free poster and have a book autographed and personalized, and plan to attend my presentation on Monday.   I hope to have an illustration or two from my newest title forthcoming in 2019, A Fist for Joe Louis and Me, published by Sleeping Bear Press.  And make sure you save time to stroll along the Atlantic Ocean for a bracing December beach walk!  Hope to see you there!
Liberty Corner Elementary School
Bernard Township Schools in New Jersey
Wednesday, December 12, 2018
I'm so excited to be presenting to the 3rd, 4th and 5th graders at Liberty Corner Elementary School!  It's a great school with an awesome librarian, and I'm so happy to come back for Author's Day!  See you soon!